Cemetery Groundskeeper – Fulltime at Dayton Memorial Park Cemetery
Under the direction of the Grounds Supervisor, performs various labor intensive duties as well as skilled maintenance duties.
Download position description (PDF)
Download position application (PDF)
September 2, 2021
Cemetery Grounds Superintendent at Union Dale Cemetery in Pittsburgh, PA.
The cemetery is seeking an individual to manage the daily activities of their experienced grounds crew and to interact with their active customers, potential customers, and upper management.
June 9, 2021
Groundskeeper at Woodhill Cemetery in Franklin Township
Franklin Township is hiring for a full-time groundskeeper position at Woodhill Cemetery.
Details can be found here: www.franklintownshipohio.us/employment.
The position comes with medical, vision, dental and life insurance as well as an OPERS retirement plan. Employees enjoy vacation and sick time as well.
June 1, 2021
Byron Cemetery of Bath Township
April 2, 2021
Ohio Non-Profit Cemetery Seeking Manager
April 2, 2021
OpusXenta Regional Sales Associate - Cemetery & Funeral Software
November 18, 2020
OpusXenta Regional Field Marketing Associate - Cemetery & Funeral Software
November 18, 2020
OpusXenta Business Development Manager - Cemetery & Funeral Software
August 19, 2020
Rewarding Career At Stonemor Partners, LP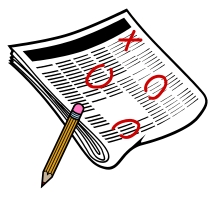 Sales Managers, Assistant Managers and Sales Counselors
Opportunities in OH including Dayton, Columbus and Cincinnati
We offer to our valued sales force:
Among the highest commission rates in the industry,
Monthly & ​Annual Bonuses,
Personal satisfaction from helping others with their needs,
A great work life balance and schedule flexibility,
Incentive Programs that have included prize trips and more,
Opportunity to reach financial stability and earnings beyond your expectations,
A quality working environment and opportunities for growth through proven leadership and sales ability, and;
Excellent benefits including: Medical, Dental, Vision, 401k plan, Life Insurance Options, Short/Long Term Disability, Flexible Spending Account Options and more!
Qualified candidates will posses the following skills:
2+ years of cemetery sales experience.
High school diploma or equivalent.
Ability to supervise, train, and motivate sales personnel.
Ability to develop new and effective methods of increasing sales in a competitive environment.
Ability to interact and collaborate effectively with others in a team atmosphere.
Must be honest in abiding by company policies and procedures.
Ability to appropriately handle employee relations and performance issues.
Confidence and professionalism to interact with clients over the phone and in person.
Ability to work with clients one on one & build strong customer relationships.
Drive and self-motivation to generate revenue by selling company products.
Availability to work day, evening, and weekend hours if needed.
Apply now for immediate consideration!
Submit resumes via E-mail: jobs@stonemor.com or Fax: (215) 207-9691 
StoneMor Partners is an Equal Opportunity Employer