Positions Available
Buildings & Grounds Superintendent at the City of Oberlin
The City of Oberlin is accepting applications for the Buildings & Grounds Superintendent position in the Buildings & Grounds Division of the Public Works Department. Duties include the supervision of division personnel in the planning, construction, repair, operations and maintenance of various City facilities and grounds, parks and recreation fields. The Superintendent performs various administrative duties, assists the Public Works Director in strategic planning for the division, and provides additional support to the Public Works Director as needed or assigned.
Download Position Description (PDF)
Applications and full job description are available at www.cityofoberlin.com and at Oberlin City Hall (85 South Main Street, Oberlin, Ohio 44074).
The City of Oberlin is a Drug-Free Workplace and an Equal Employment Opportunity employer.
Rewarding Career At Stonemor Partners, LP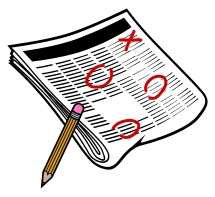 Sales Managers, Assistant Managers and Sales Counselors
Opportunities in OH including Dayton, Columbus and Cincinnati
We offer to our valued sales force:
Among the highest commission rates in the industry,
Monthly & ​Annual Bonuses,
Personal satisfaction from helping others with their needs,
A great work life balance and schedule flexibility,
Incentive Programs that have included prize trips and more,
Opportunity to reach financial stability and earnings beyond your expectations,
A quality working environment and opportunities for growth through proven leadership and sales ability, and;
Excellent benefits including: Medical, Dental, Vision, 401k plan, Life Insurance Options, Short/Long Term Disability, Flexible Spending Account Options and more!
Qualified candidates will posses the following skills:
2+ years of cemetery sales experience.
High school diploma or equivalent.
Ability to supervise, train, and motivate sales personnel.
Ability to develop new and effective methods of increasing sales in a competitive environment.
Ability to interact and collaborate effectively with others in a team atmosphere.
Must be honest in abiding by company policies and procedures.
Ability to appropriately handle employee relations and performance issues.
Confidence and professionalism to interact with clients over the phone and in person.
Ability to work with clients one on one & build strong customer relationships.
Drive and self-motivation to generate revenue by selling company products.
Availability to work day, evening, and weekend hours if needed.
Apply now for immediate consideration!
Submit resumes via E-mail: jobs@stonemor.com or Fax: (215) 207-9691 
StoneMor Partners is an Equal Opportunity Employer